Hello, we're back!
08 Mar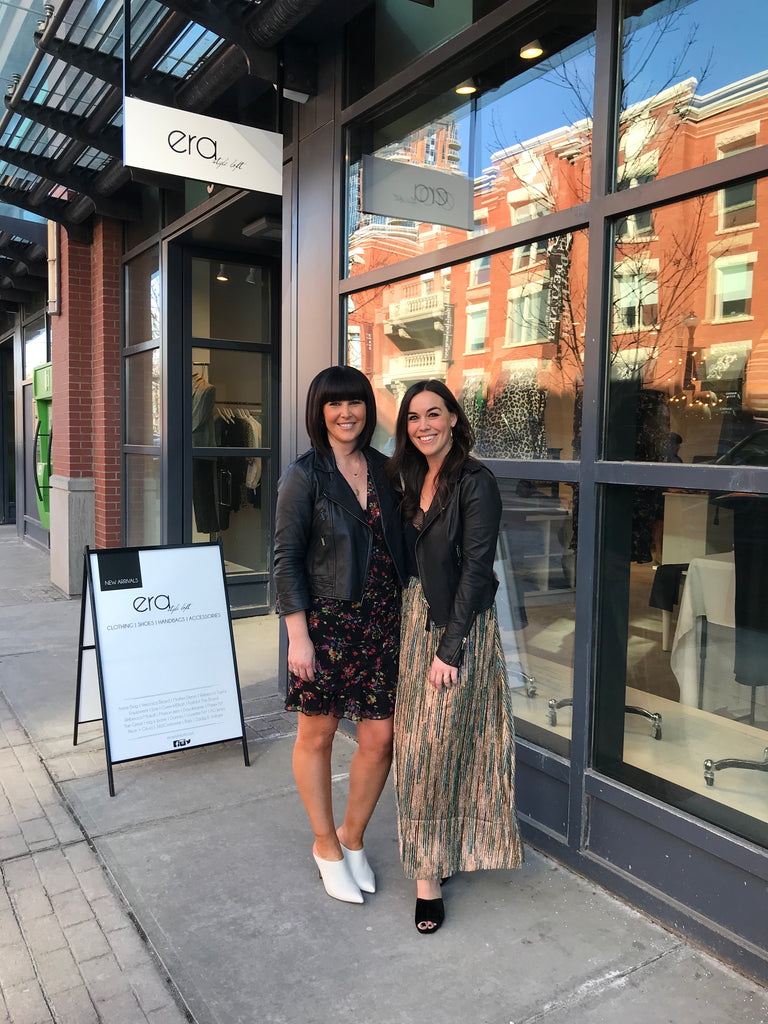 Lauren and I would like to reintroduce our blog for Era Style Loft.  After a very busy 2019 (so far) with so many exciting changes we want to make an effort to keep our friends, customers and new readers informed on all things era. We will continue to show new arrivals, styling and upcoming trends with an effort to sprinkle in a little bit more about us and behind the scenes at era.
We opened era Saskatoon in 2011 and just recently opened our second location in Calgary March 2019. When we first opened era Lauren was (and still is) a busy mom of three and worked as a Chartered Accountant at Deloitte for ten years. Stepping away from the corporate world we combined our skills to open era - a new approach to how women view fashion and how it can be integrated into their own personal lifestyle as a true reflection of themselves. 
When we first started out, I was was a young fashionista passionate about all things style and beauty which obviously drove my ambition to start era with Lauren.  Over the years with era I became a wife and mother to two girls. Though my passion for the industry has not changed my outlook on fashion and style has definitely evolved.
At era we focus on the everyday woman and giving them the opportunity to portray their own inner style while having versatile, wearable clothes that can move through all the different roles we as women hold. We personally curate each item of clothing that comes into era in a thoughtful well guided way to create a timeless wardrobe that can be built on throughout each season. We believe in a strong foundation of classic pieces combined with seasonal 'trend' items to add interest and enhance your own personal style. 
Whether you're a mom, fashionista or career woman, era has fashionable items at various price points that can work for everyone. 
xx 
Julie (& Lauren)